Our latest group class was a blast! What a treat to meet face to face in a group format again! We started by playing an ice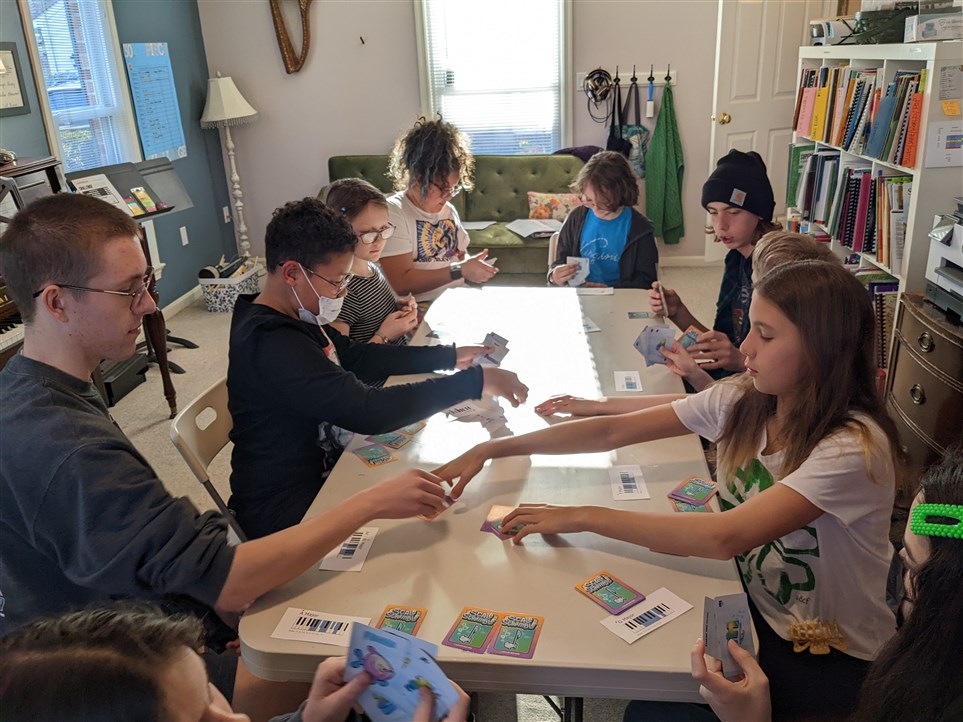 breaker game to review music terms & symbols, then went on to do some group improvisation - a little chaotic, but fun and musical!! Students were shown how they could do some Celtic sounding improvisation on their own at home to liven their St. Patrick's Day celebrations!
Next we played a scale card game...each student had to create a different scale (and were introduced to the concept of scale notes having specific names regardless of the scale...tonic, dominant, leading tone, etc.) and it was a free for all trading war as they raced to finish first and win a little St. Patrick's Day "gold" for their trouble.
And last but not least, we played Rhythm Bingo, where each student was given a bingo card appropriate to their level and had to roll dice to scratch off all the beats on their cards before 10 rolls of the dice! They got to ring the old cow bell when they finished and earned a little more leprechaun 'gold'.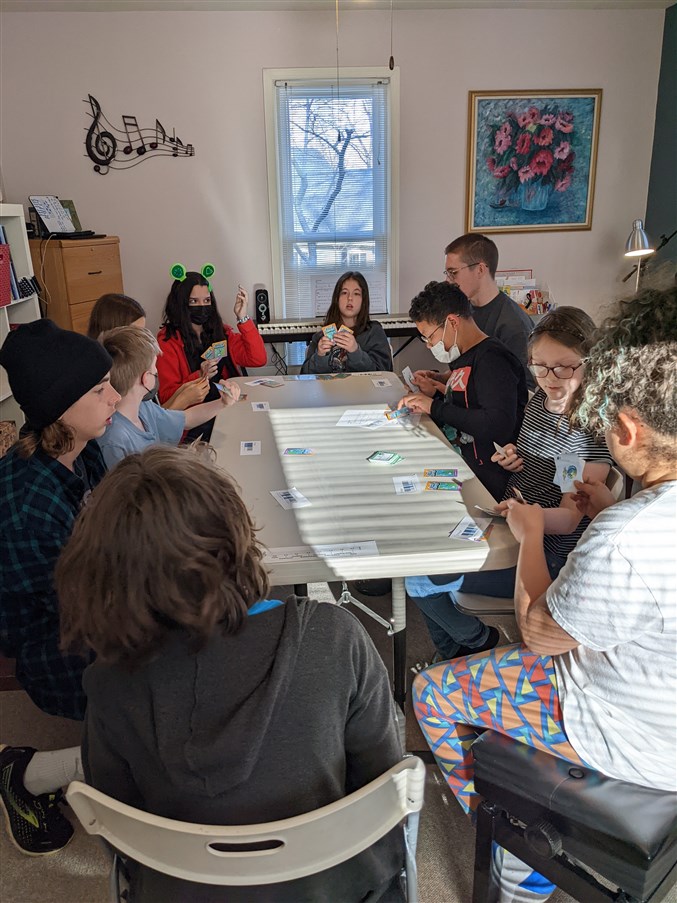 They went on their way with a smile on their face and a clover sugar cookie in hand. Sad that this was the last group class of the year and looking forward to more next year!
Ice Cream, Birds & Music!
Sunday, June 6, 2021 by Sharon Hale | Recital
Celebrating lifting of COVID restrictions, we held our recital TOGETHER (!) outside on my deck where the pianists accompanied the singing birds and the ice cream dripped freely in the HOT early summer sun! It was great fun, and while I forgot to get a lot of pictures or videos to commemorate it, I'm going to brag on my students for a minute. This has been a particularly challenging year with 4 trips to the Midwest since December to spend time with and assist my ailing father who passed away in May. Because of this, I missed some time with students so we had to focus on the essentials, and never got to focus on performance pieces for a recital. I literally left the choice of what to do for the recital up to each student. "Play what brings you joy!", I told them. The night before the recital I admit to some anxiety...this could backfire terribly! What if the students weren't prepared and sounded terrible to their families...I could lose students and it could harm my reputation - scary thoughts! But no...my students are the BEST!! Each and every one came and shared something beautiful and made me PROUD. All in all, a great day.