30 piece challenge
Tuesday, August 15, 2023 by Sharon Hale | Uncategorized
The Music Room students will be focusing on sight reading this year in a fun way...we'll be working on a 30 Piece Challenge and earning prizes along the way! Just like when little ones are learning to read, lots and lots of practice is how they learn to do it fluently. The more they read unfamiliar things, the sooner they will be able to read not only fluently, but also with expression and meaning AS they read material for the first time, because they'll be able to pick up contextual clues as they read and anticipate what's coming up next. The same is true in music, so be sure to encourage your students to play lots and lots of music!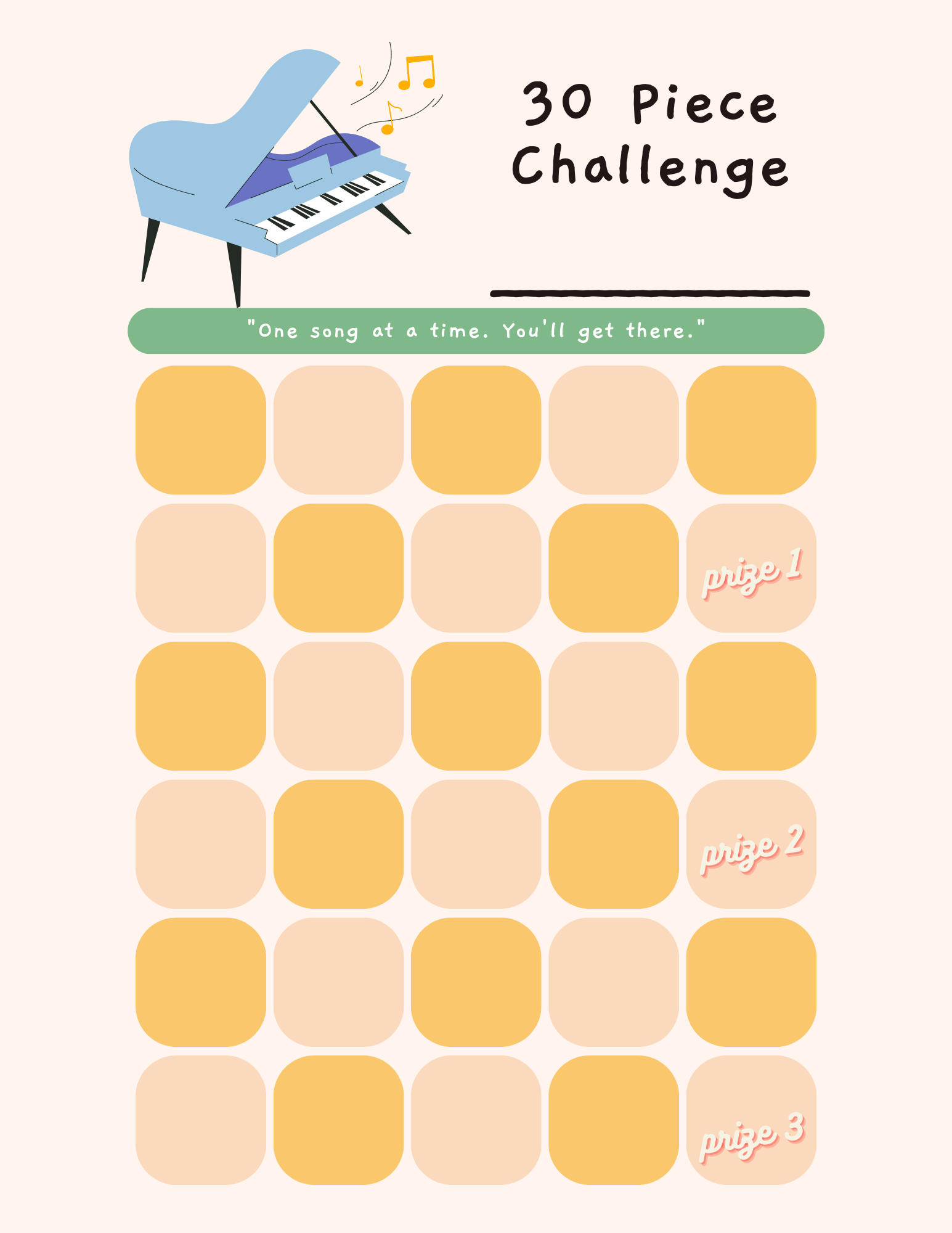 Fall Lessons Begin 9/5/2023!
Thursday, August 3, 2023 by Sharon Hale | Uncategorized
Mark your calendars for 9/5/23...the start of a new term of music making at The Music Room! See you soon!