Our latest group class was a blast! What a treat to meet face to face in a group format again! We started by playing an ice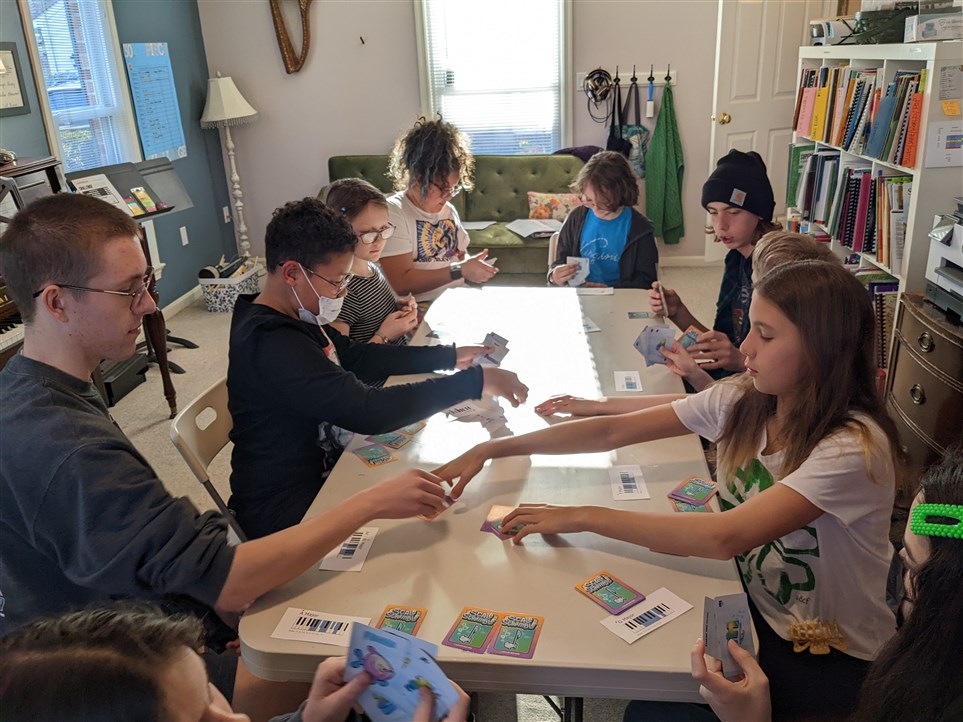 breaker game to review music terms & symbols, then went on to do some group improvisation - a little chaotic, but fun and musical!! Students were shown how they could do some Celtic sounding improvisation on their own at home to liven their St. Patrick's Day celebrations!
Next we played a scale card game...each student had to create a different scale (and were introduced to the concept of scale notes having specific names regardless of the scale...tonic, dominant, leading tone, etc.) and it was a free for all trading war as they raced to finish first and win a little St. Patrick's Day "gold" for their trouble.
And last but not least, we played Rhythm Bingo, where each student was given a bingo card appropriate to their level and had to roll dice to scratch off all the beats on their cards before 10 rolls of the dice! They got to ring the old cow bell when they finished and earned a little more leprechaun 'gold'.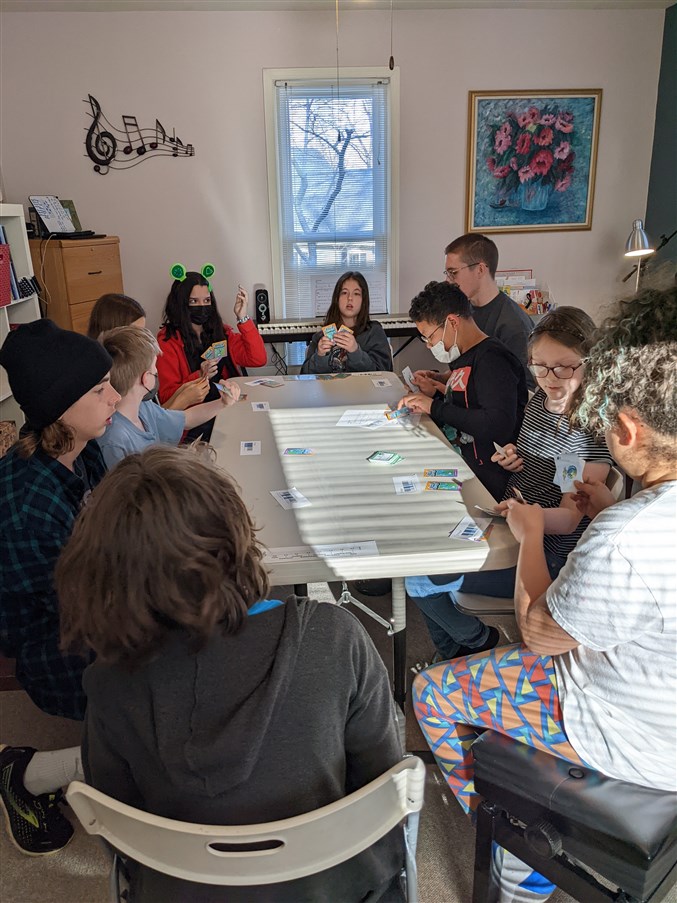 They went on their way with a smile on their face and a clover sugar cookie in hand. Sad that this was the last group class of the year and looking forward to more next year!