Sharon Hale
The Music Room
Sharon Hale
Bristow, VA 20136
703-517-2199
sharonhale2@gmail.com

About me:
I began studying piano at the age of five and have enjoyed a life filled with music and song. It's my passion to share the art and language of music with others so they, too, can enjoy a lifetime of musical expression and appreciation. I am a worship leader at my church, a keyboardist and vocalist in the band for many years, and have gained real-life experience in live performance and the art of arranging music for various instrumentation, often doing so on the fly! In addition, I have accompanied soloists, played for weddings, and am also a composer. I thank you for your interest and look forward to hearing from you soon!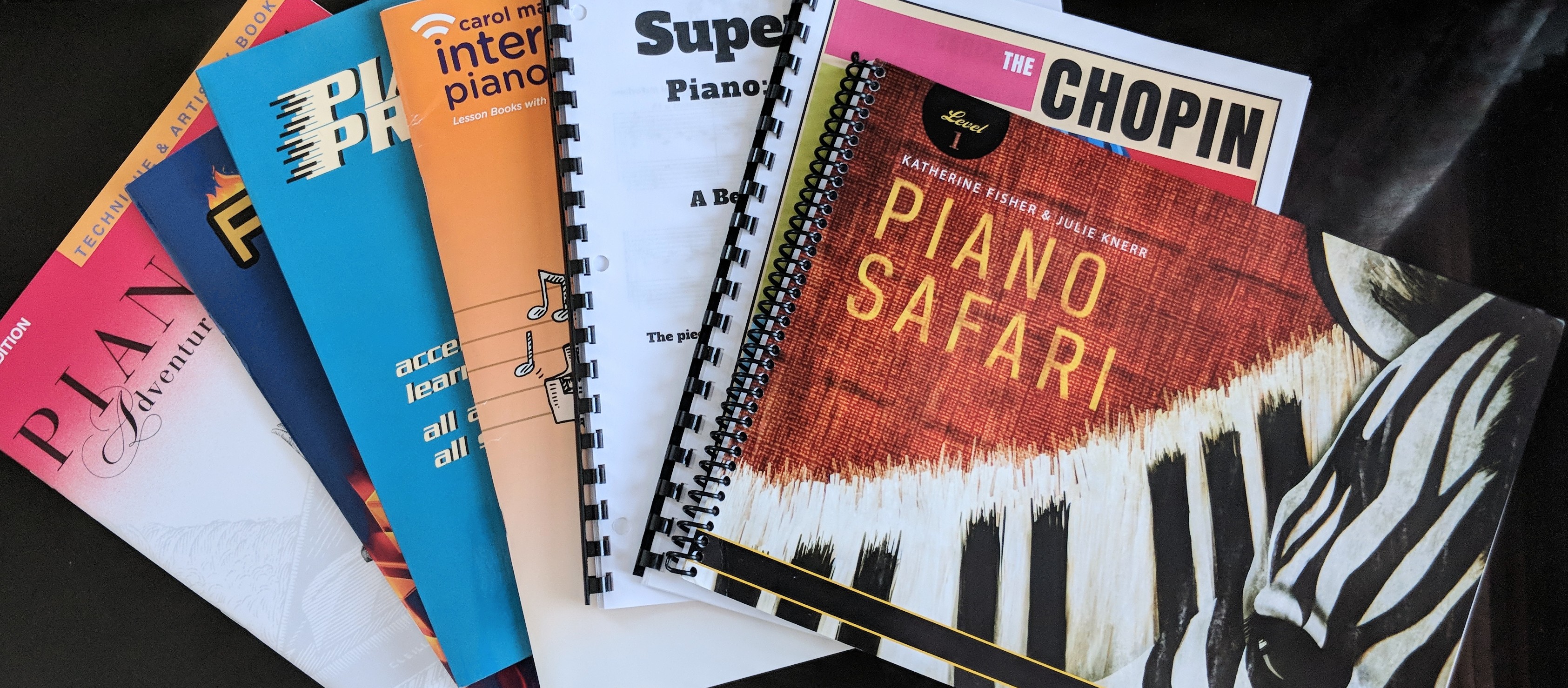 One thing that sets The Music Room apart from other studios is individualized instruction. There is no one size fits all. I employ a variety of methods and music to help each student connect with music and be able to express themselves effectively according to their learning style and personality. Here are just a few of the books and methods Music Room students will be using this fall!
Advanced Ensemble (4 teens with several years of lessons), Rapids Ride (same as video above)