Welcome to the Music Room!
Music Room students have many goals: some want to sight read difficult classical or new age music, some want to play jazz or pop using chords/lead sheets, some want to be able to play for their music band at church, and some adults just want to keep their minds and fingers agile. Whatever your goal is, there's a place for you in the Music Room! Click here for more information.
"Someone with a command of a language can talk, tell stories, read, and write. Likewise, a whole musician can improvise (talk), arrange (storytelling), interpret the works of others (read), and compose (write)." ~Forrest Kinney
I look forward to making music with you in The Music Room!


Sharon Hale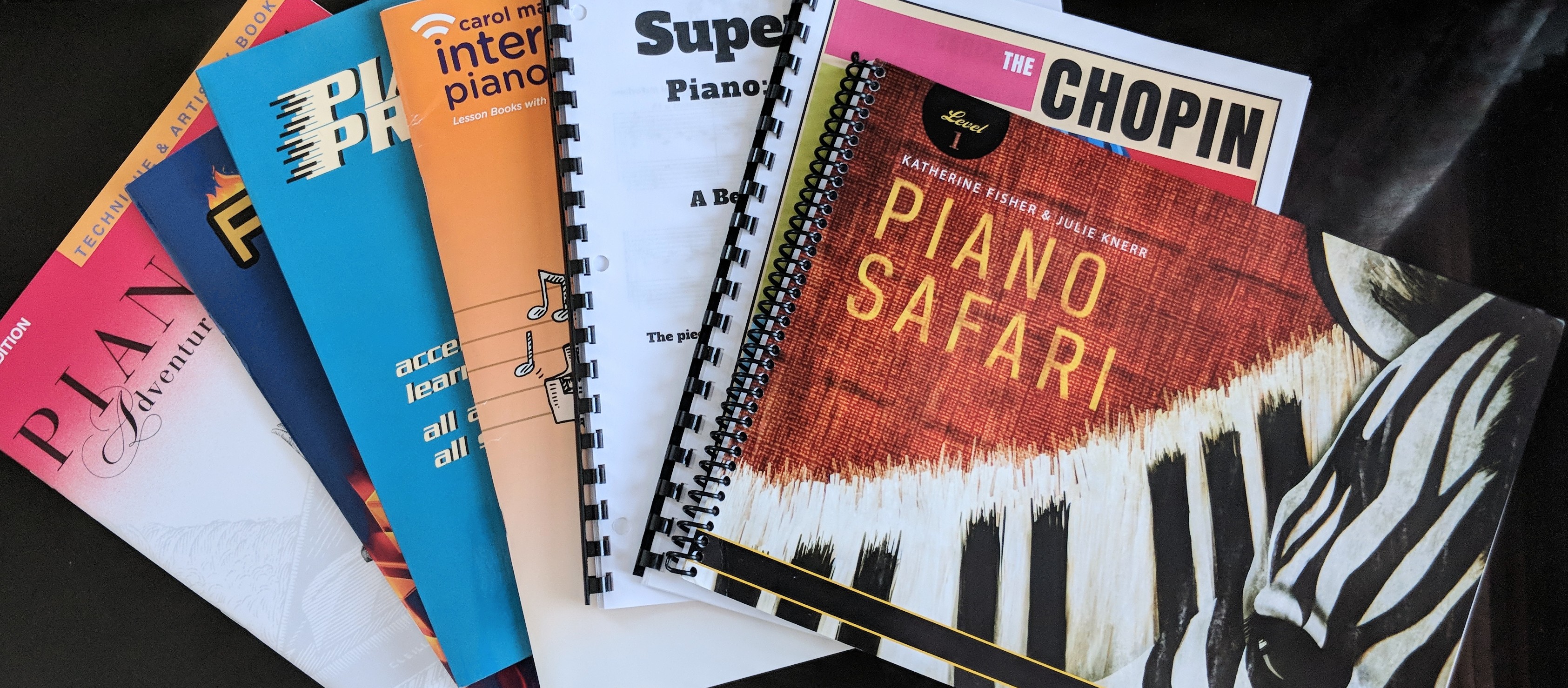 One thing that sets The Music Room apart from other studios is individualized instruction. There is no one size fits all. I employ a variety of methods and music to help each student connect with music and be able to express themselves effectively according to their learning style and personality. Here are just a few of the books and methods Music Room students will be using this fall!
Advanced Ensemble (4 teens with several years of lessons), Rapids Ride (same as video above)